By far the best way to learn Christian scripture, Christian theology and even Christian history is Logos Software.
Hands down. I've not found anything better.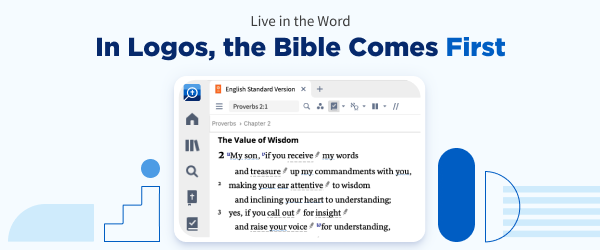 ---
Their BASE package called Logos 10 Fundamentals IS (only 49.99!)
Look at what you get for that price. (Full disclosure, I'm an affiliate and will receive a few dollars if you purchase through links on this site. THANKS!).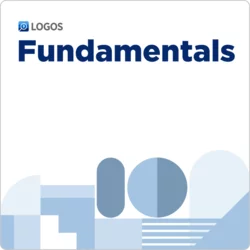 Logos 10 Fundamentals gets you 40+ digital resources and a core set of Bible study tools for the low price of $49.99.
---
Value of included resources: Over $410
Library: 28+ digital books including the CSB Study Bible (Bible and Notes), The New Bible Commentary (NBC), Holman Bible Atlas: A Complete Guide to the Expansive Geography of Biblical History (Gold Medallion award winner), and The New Manners and Customs of the Bible.
Designed for: Everyday Christians.
Recommended by: John Piper, Kay Arthur, R. Albert Mohler Jr., and other trusted Christian leaders.
Features: Logos 10 Fundamentals Feature Set, including the Questions and Answers Dataset, Factbook Visual Filter, Basic Bible Study Workflow, and Biblical Topic Study Workflow.
Runs on: Windows, Mac, mobile (iOS & Android), and web. Get free updates so you can run Logos on any computer or operating system. Minimum System Requirements.
Downloads: Unlimited. Install Logos on as many personal devices as you like.
Support: Comes with free support and training.
---
Also in addition to the above, for now, you'll get 5 FREE Digital Books from a choice of 35 books. Click links on this page to see what those 35 books are. And check out the video there are well.
A Fully Integrated Library of Christian Resources.
---
But Wait There's More!!! (Bet you haven't heard that before.)
If you sign up to my Family and Friends email list, I'll show you how to get at least 10 additional free resources. Just fill out the contact form below and I'll send you the link for 10 Free Resources to add to your Logos Library.
It's simple to do.
Family and Friends contact form
---
With Logos you'll get world-class Bible study materials, and have access to books on just about every other Christian topic you can imagine. Audiobooks, even.
Also you'll have access to Top Courses from Logos Mobile Education: Hours and hours of high-level video-course materials offered by world-class biblical scholars.
And these resources will all be fully integrated, so you can "hop" from one resource to another without leaving your chair. It is really quite amazing what you'll have at your fingertips.
At the click of a button you'll access dictionary and encyclopedia resources, original language resources, etc., all linked together.
Did I mention the study tools are amazing?
---
Start building your digital Christian library today!
Access these resources on your computer, your tablet, and your smartphone. Once you have an account with Logos you can download your digital library on as many compatible devices that you own.
Still Not Convinced?
English Bibles (5)$49.95
1901 American Standard Version (ASV)
Christian Standard Bible (CSB)
English Standard Version (ESV)
The Holy Bible: King James Version (KJV)
The Cambridge Paragraph Bible of the Authorized English Version (KJV)
Biblical Commentaries (3)$85.97
Commentary Critical and Explanatory on the Whole Bible
The New Bible Commentary (NBC)
Vincent's Word Studies in the New Testament
Bible Dictionaries and Encyclopedias (4)$67.96
A Concise Dictionary of Bible Origins & Interpretation
Dictionary of Bible Themes
Holman Treasury of Key Bible Words
Pocket History of Theology: Twenty Centuries in Five Concise Acts
General Biblical Studies (1)$10.99
The New Manners and Customs of the Bible
Devotionals and Spiritual Growth (4)$40.46
40 Days to the Cross: Reflections from Great Thinkers
LifeGuide Bible Studies Collection
Leading Bible Discussions: Completely Revised & Expanded
Moment with God: A Devotional on Every Biblical Book
Morning and Evening: Daily Readings (Spurgeon)
Bible Surveys and Introductions (3)$58.97
DIY Bible Study (2)
I Dare You Not to Bore Me with the Bible
Audiobooks (1)$0.00
ESV Hear the Word Audio Bible
Hermeneutics and Exegesis (1)$14.99
Basic Bible Interpretation
Church Fathers and Patristic Period (1)$17.99
The Apostolic Fathers in English
Confessions and Catechisms (1)$4.99
Historic Creeds and Confessions
Study Bibles (1)$23.99
CSB Study Bible (notes only)
Apologetics and World Religions (1)$11.99
Every Square Inch: An Introduction to Cultural Engagement for Christians
Atlases, Maps, and Media (2)$28.48
Holman Bible Atlas: A Complete Guide to the Expansive Geography of Biblical History
Images from a Dictionary of the Bible (Smith)
All for $49.99 (US)

Start Building Your Digital Christian Library Today.

+++
Sign Up For 10 Free Resources!