A Gem of the Blue Ridge Parkway
Nestled along the scenic Blue Ridge Parkway at Mile Post 305, Beacon Heights offers an enriching escape for hikers and nature lovers alike. Just a stone's roll away from the renowned Grandfather Mountain, this bald rock face has become a beacon itself for those seeking breathtaking views and a moderately challenging hike.
The Beacon Heights trail is known for its accessibility and relative brevity, but don't let the short distance fool you. Spanning approximately one mile round trip, the trail presents a moderate challenge, making it a suitable adventure for hikers of various skill levels. The roots and rocks underfoot, while providing a natural aesthetic, demand a certain mindfulness or you will find yourself becoming overly acquainted with the forest floor.
So take your time.
The final stretch of the hike might test your resolve with its steep incline, but the views up top are worth every bead of sweat and tired muscle. There are plenty of places to sit and recuperate while you enjoy the view.
Duel Vistas: A Treat for the Eyes
Upon reaching the bald, rocky summit of Beacon Heights, hikers are rewarded with not one, but two awe-inspiring vistas.
---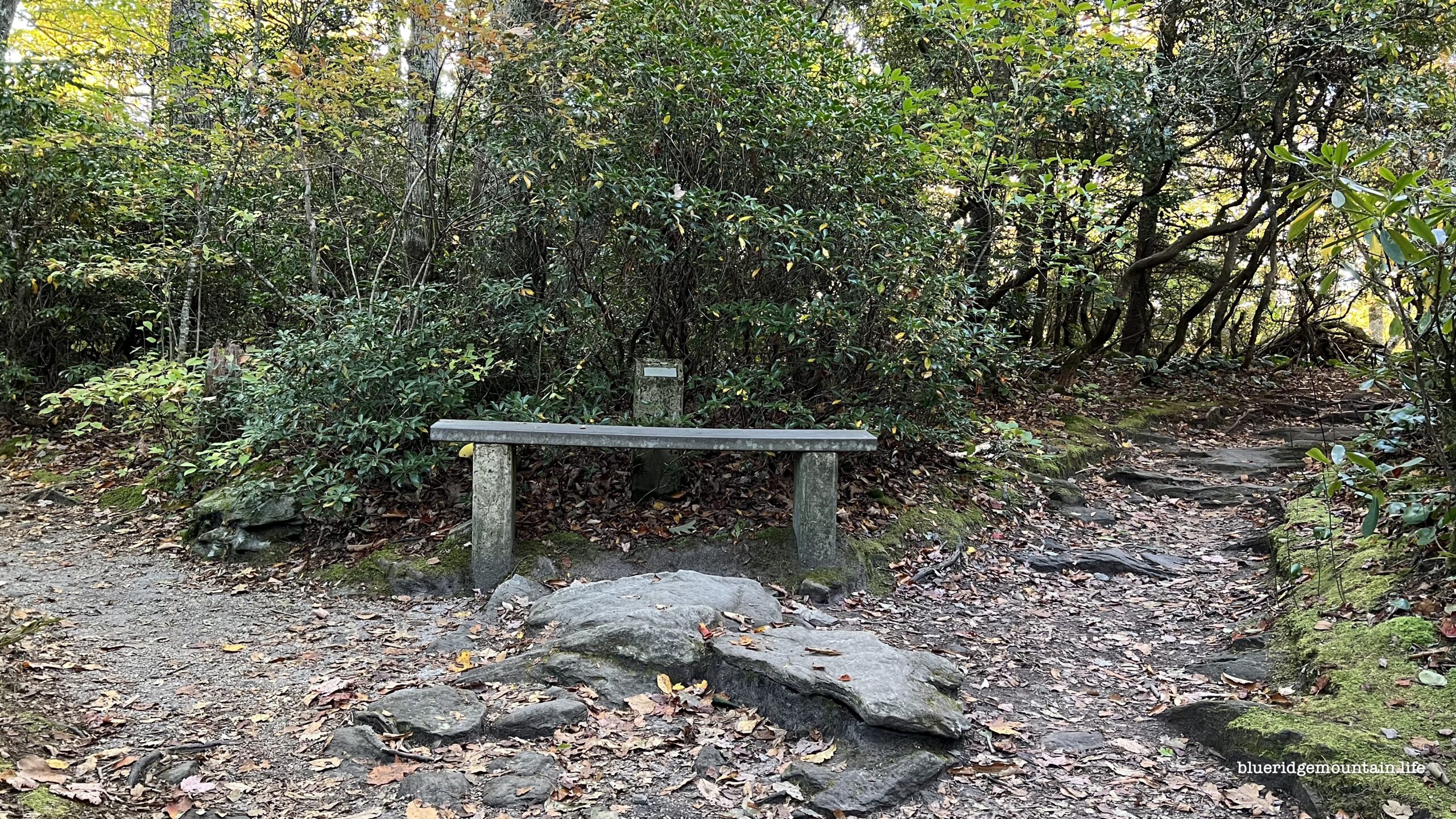 ---
To the East, (take a right at the final resting bench) you'll see the vast expanse of the Pisgah National Forest, with its lush canopy of trees stretching as far as the eye can see. In the autumn months, this view transforms into a tapestry of red, orange, and yellow as the foliage changes, providing a spectacular display of nature's palette. (See below)
---
---
Turning Westward, (take a left at the bench) the majestic Grandfather Mountain, with its iconic mile-high swinging bridge, stands tall against the backdrop of the crisp, blue sky. The juxtaposition of the rugged mountain peaks against the delicate, often cloud-streaked sky, creates a picturesque scene.
---
---
The name "Beacon Heights" is said to be derived from the way the bald rock face catches and reflects the light, serving as a natural beacon in the middle of a verdant landscape.
Whether you're a seasoned hiker or a casual traveler, the journey through Beacon Heights promises a blend of adventure, tranquility, and a generous dose of awe-inspiring vistas. So, lace up your hiking boots and let the beacon of Beacon Heights guide you to one of the most memorable experiences on the Blue Ridge Parkway.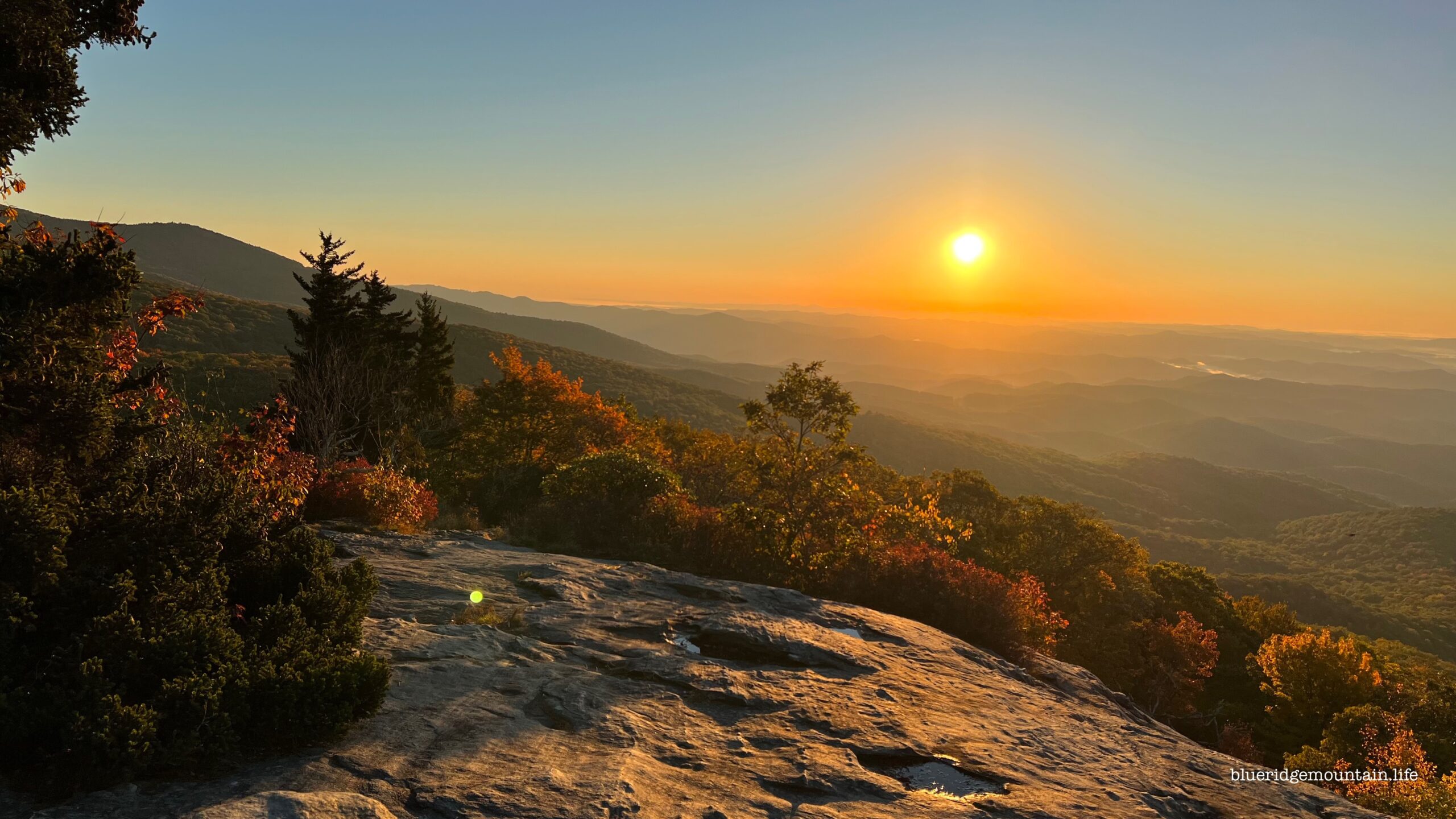 COMING UP: Beacon Heights trail and vista videos.
+++